Welcome To PFIRE
INVESTMENT OUTLOOK – A LAYMAN'S UNDERSTANDING
published: 2019-07-29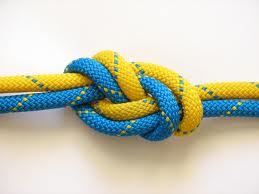 Anyone who has invested in market related investments is disappointed in their returns – at least over the past 18 months or so.
Like me, my investment portfolio has been steady with an expectation of meeting and even exceeding inflation. Up to 18 months ago, I had maintained a steady course and taking a long-term view I continue to believe that what goes down must come back up.
My patience is wearing thin!
Like many of you I find that I am second guessing myself and am feeling tempted to just make some changes to my portfolio and look at portfolios that remove almost all risk. This will mean that I must take a real loss (as opposed to a notional one) but then of course, I can sleep easier.
On the other hand, with the investments that I pay every month, I am at least content in the knowledge that I am buying cheaper units and when the market does turn, I have hedged my bets.
That said, some of my investments are in a Linked Life Annuity and even though I am drawing the minimum (of 2.5%), my capital is barely being maintained and if I moved my portfolio to a more conservative interest driven one, I could stop the bleeding.
When I reflect on my portfolio and remember why I chose the portfolios I have (middle to high market related risk), I ask whether my own objectives have changed? If they have, then it makes sense that I need to review my holistic investment strategy to meet my altered objectives.
Objectives! Objectives! Objectives!
If my objectives have not changed, then what would be the point of trying to speculate which portfolios will more likely meet my objectives. The portfolios I have, were selected based upon my historic, current and future objectives over the long-term which remain unchanged.
Yet, my dilemma persists. I know and understand that: -
I cannot be driven by my emotions
If I change my portfolios in this depressed market, I must accept the immediate losses
I must be at peace with the opportunity cost of change if I elect to do so
So, I know that I must be able to reconcile with both my subjective emotionally state as well as the more objective financial picture.
What do I do?
Here is my decision!
I am going to stay put! Emotionally I must accept that I had in fact already considered the see saw nature of market related investment and at my moderately-aggressive risk personality profile, this journey was never going to be a smooth one. Stay the course I must.
All of us feel insecure with our portfolios of investments no matter how big or small when times are tough and even more so when we rely on our investments for our livelihood. These are very personal decisions and the best way to consider your options is to try and step back and look beyond the fear and loathing.
Be concerned!
A word of warning!
This is the time that you need to be extra vigilant. In market related investments, there are NO guarantees. Time and again we see people cashing in or changing their products because someone promises them better, faster, cheaper and shinier! If you feel a change is necessary or that someone out there is making sense, talk to someone you trust!
Talk to us!
The Team at Pfire
WELCOME TO IN TOUCH
"IN TOUCH" ENHANCED - WE'VE DONE WHAT YOU HAVE ASKED