Welcome To PFIRE
WELCOME TO IN TOUCH
published: 2018-11-19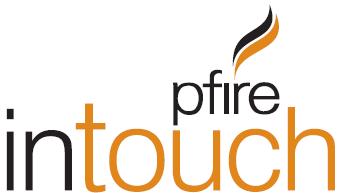 Now that you are here, REGISTER FREE!
In Touch is a new generation on line collaborative portal which enables you to have unrestricted access to all your dealings with this practice. For example, you will have access to:-
Every communication between us and you. You can also communicate with us directly within In Touch.
Every document shared between us and you You can also "send" us documents directly from within In Touch
You can compile your own simple Last Will and Testament!
Every record of a contact with you
Every product that you have purchased from us and a record of all your financial and insurance products
Updates and reviews of your investment or risk products
No spam and no junk mail
Legislation is changing rapidly. Recent and new legislation has and is coming that is focused on protecting you and as a licensed Financial Service Provider, we also believe that we have an obligation to ensure that your interests are protected.
HOWEVER, to be fair, you also have obligations! For example, for us to ensure that we provide our customers with professional advise, we need to base this upon accurate information. Once you have registered on In Touch, you are then able to ensure that all your financial information (Income and Expenditure, Assets and Liabilities, Your Will, your objectives and so forth) are up to date. Simply doing this allows us to instantly modify your planning needs and advise you accordingly.
And just for being our customer, we will give you a FREE e-storage service which will enable you to file your own personal documents OR share them with us.
The world has changed. We have changed! Join us on this journey and we will ensure that we use technology in a way that will help you in all your Financial, Estate and Business Planning Needs.
REGISTER Now! STOP the unsolicited calls from strangers and build a relationship with us based upon transparency, integrity, trust and reliability. With us, you will NEVER be forgotten!
Click REGISTER to begin your journey .......
"IN TOUCH" ENHANCED - WE'VE DONE WHAT YOU HAVE ASKED